Pet Products
Custom Harnesses
Dog Toys
Pet Beds & Blankets
Crate Covers
Pet Fashions & Apparel
Custom Carriers
Cat Tunnels & Toys.
Pet Nutrition
Natural Pet Foods
Supplements
Grain-Free & Low Calorie Foods
Designer Treats, Cookies & Cakes
Biscuits
Natural Chews Treats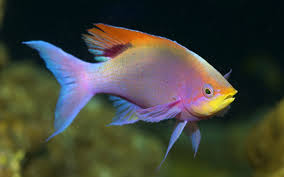 WE ARE HAPPY TO SERVE YOU AND
OUR STARS
Bird Food
Cat Food
Dog Food
Fish Food
Horse Food
Rabbit Food
Reptiles Food
Horse Supplements
Saddles
Stands & Tarts
Blanket Racks
Bridle Brackets
Mesh Sheet
Fleece Blanket
Exercise Sheet
Quilted Saddle Carrier Bag
Mesh Fly Sheet
Fly Boots
Fly Mask
Leather & Cotton Web Halter
Corner Hay Rack
Fence Feeder
Hay Bag Feeder
Rubber Flat Back Bucket
Sports Medicine Boots
Bell boots
Walsh Fleece Top Bell Boots
Sports Boots
Aeration
Aquariums
Background & Decoration
Bowls
Cage Accessories
Cage Aviaries Cage & Habitats
Cage Litter & Liners
Cage Liners & Nesting
CO2 System & Accessorie
Controllers & monitors
Cages & Carriers
Collars & Tags
Crates & kennels
Doors & Gate
Feeders & Waters
Flea & Tick Treatments
Furniture
Grooming & Brushes
Holiday Items
Litter & Sanitation
Leashes
Scratchers
Additives & Supplements
Cleaning & Sanitation
Healthcare & Supplements
Medications
Stain & Odors control
Temperature Control
Themometers
Training & Behavior
UV Sterilizers
Videos & Books
Filters
Fresh Water Specialty
Heaters
Lighting
Maintenace
Plumbing Parts
Reverse Osnosi
Salt Water Specialty
Water Pumps
Water Testing
CLICK BY NAME OR PICTURE
PRODUCTS WILL
SHOW

SCROLL DOWN FOR MORE
PRODUCTS
Go Ahead & Pamper Your Pets
At Animal Paradise Talks we take a lot of care and pride in selecting the products we offer. We know how much people love their pets, that is why we carry only the most durable merchandise, appealing treats, and affordable accessories.